In this 40 minute podcast, veteran oil analysts Andy Lebow and Jim Colburn of Commodity Research Group discuss the key factors influencing oil prices right now.
Despite the fact that this was recorded just before crude oil's precipitous move lower, you'll benefit from the commentary on factors that lead up to the move.
If you don't have 40 mins, I suggest starting at minute 15:10 for an in depth discussion on product demand and how Mexico's product imports are saving the US market from and even worse glut.
Jim Colburn talks about the options markets and some of the strikes with largest open interest around minute 29:00.
Listen to the March Oil Market Report here or on iTunes.
---
Topics and Time Stamps:
[01:25] OPEC Compliance Update
[04:00] 2nd Half Rebalancing
[07:00] Libya and Iraq see uptick in export threats
[09:30] US oil production response to higher prices
[15:10] US product demand picture
[18:35] Mexico – The wildcard threat to US product demand
[19:50] Global demand picture
[22:10] CFTC and Managed money – Still record length
[27:00] $60 end of year consensus
[28:20] The case for lower oil prices
[29:00] Option market analysis – key open interest positions
[31:45] WTI/Brent flat call update
[38:50] Eye on interest rates
---
About the Experts
Commodity Research Group (CRG) is an independent research consultancy specializing in base and precious metals, as well energy products. The Group provides research and general price analysis for these markets, along with advice to companies seeking to construct hedging strategies.
In this podcast, oil market experts Andrew Lebow and Jim Colburn discuss key fundamental forces driving oil prices in both the futures and options markets.
Andrew Lebow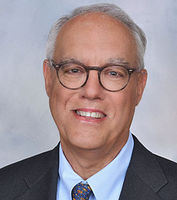 Andrew Lebow has been involved in the energy derivative area since 1980. He began his career with Shearson Lehman Brothers where he worked in the initial formulation and marketing of the NYMEX WTI crude contract in 1983 as well as the NYMEX gasoline contract in 1985.
Mr. Lebow has appeared before the State Government of Alaska as well as the State Department of Defense to discuss hedging techniques.  Mr. Lebow is also well known as a market analyst and is quoted frequently in the financial press. He has appeared on television on CNBC, NBC, CNN, CBS, and PBS. Mr. Lebow holds a BA from Lafayette College and an MBA from the Kellogg School of Management at Northwestern University.
James Colburn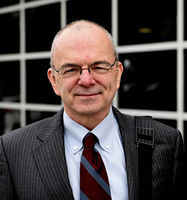 Jim Colburn is a futures and options professional with 30 years of wide ranging experience in commodity markets. For much of his career, at Man Financial (1989-2011) and Jefferies LLC (2012-2013), Mr. Colburn worked with major integrated oil companies, hedge funds, pension funds and other entities to develop market hedging and trading strategies.
He has conducted trading, hedging and risk management workshops in energy markets worldwide.
Mr. Colburn is a published author on options trading, hedging, market making and risk management. In 1986, while at the New York Mercantile Exchange, Mr. Colburn helped develop new markets in energy option contracts by educating the oil industry, banks, floor traders and brokers, worldwide.
---
Links:
Commodity Research Group Podcast
---
Sponsors:
EKT Interactive Oil and Gas Podcast Network
Oil 101 – A Free Online Introduction to the Oil and Gas Industry