We are very excited to announce the newest member of the EKT Interactive Oil and Gas Podcast Network!
Commodity Research Group Energy Podcast
Commodity Research Group (CRG) is an independent research consultancy specializing in base and precious metals, as well energy products.
The Group provides research and general price analysis for these markets, along with advice to companies seeking to construct hedging strategies.
Commodity Research Group was founded by Edward Meir, a macro analyst with a specialty in metals who regularly is named a top metals analyst by Metal Bulletin.
Mr. Meir has been joined by veteran energy analysts Andrew Lebow and James Colburn, who will be hosting the Commodity Research Group Energy Podcast.
You are sure to hear analysis in this podcast that you just don't get on the mainstream market news.  It is a real deep dive into the crude oil and product markets with an emphasis on fundamental analysis and options markets.
---
Meet the Experts
Andrew Lebow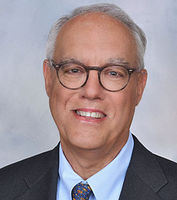 Andrew Lebow has been involved in the energy derivative area since 1980. He began his career with Shearson Lehman Brothers where he worked in the initial formulation and marketing of the NYMEX WTI crude contract in 1983 as well as the NYMEX gasoline contract in 1985.
Mr. Lebow has appeared before the State Government of Alaska as well as the State Department of Defense to discuss hedging techniques.  Mr. Lebow is also well known as a market analyst and is quoted frequently in the financial press. He has appeared on television on CNBC, NBC, CNN, CBS, and PBS. Mr. Lebow holds a BA from Lafayette College and an MBA from the Kellogg School of Management at Northwestern University.
[For More about CRG and what to expect from this podcast, listen to our interview with Andy Lebow]
James Colburn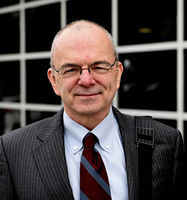 Jim Colburn is a futures and options professional with 30 years of wide ranging experience in commodity markets. For much of his career, at Man Financial (1989-2011) and Jefferies LLC (2012-2013), Mr. Colburn worked with major integrated oil companies, hedge funds, pension funds and other entities to develop market hedging and trading strategies.
He has conducted trading, hedging and risk management workshops in energy markets worldwide.
Mr. Colburn is a published author on options trading, hedging, market making and risk management. In 1986, while at the New York Mercantile Exchange, Mr. Colburn helped develop new markets in energy option contracts by educating the oil industry, banks, floor traders and brokers, worldwide.
---
Episode 1: January Monthly Oil Market Report
You can listen to the CRG January Oil Market Report here and be sure to subscribe on iTunes.
Topics and Time Stamps:
[01:00] OPEC Compliance – Key theme dominating the oil market
[05:00] EIA demand numbers discussed
[07:20] Short-term oil price outlook
[09:00] Inventories – The effect of contango market and OPEC deal rollover
[12:00] Econ 101 – The effect of speculators
[14:50] EIA inventory analysis
[21:00] Trump effect – Mexico product demand – Border adjustment tax
[22:00] Options – Jim Colburn recaps last year – Current volatility and volume
[24:30]  Spread options – What are the current hot trades in the oil options market
---
Links:
Commodity Research Group Energy Podcast
Commodity Research Group on iTunes
Oil Prices Daily Interview with Andy Lebow of Commodity Research Group

---