Short videos, right to your inbox

Watch, listen, learn.

Upstream - Midstream - Downstream

We explain how the three key segments of the oil and gas industry work together.
Additional Resources

From podcasts to articles, we send you materials that will help your understanding of the industry.

Don't just survive. Thrive.

Our members are telling us the course is helping their career, their team, their success.
From 'Microbes to Markets', We've Got You Covered!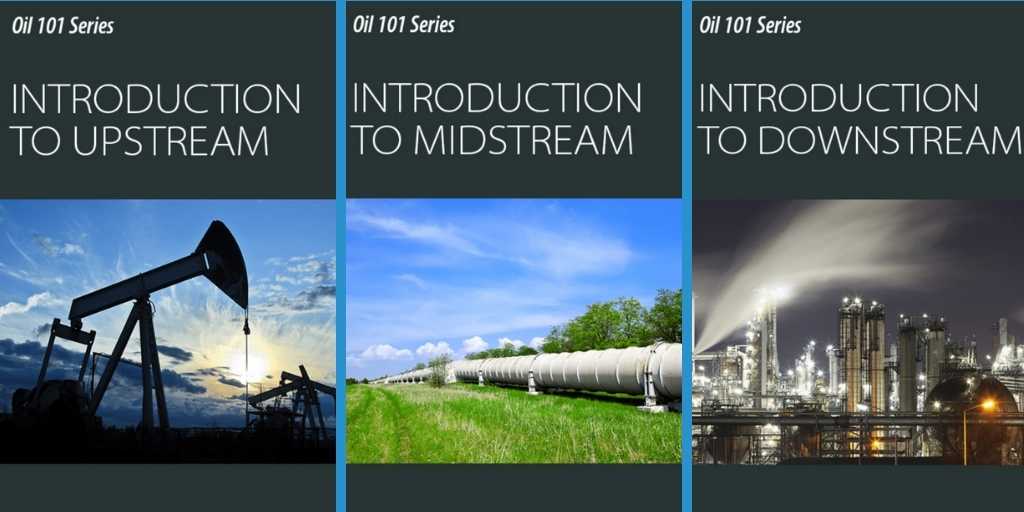 Although I'm not an engineer, the course gave me many useful tools to understand the technicalities of the industry and now I can easily communicate with my contacts in the sector".

Enrique Cornejo | Trade & Investment Officer | Oil and Gas | British Embassy – UK Trade & Investment

I stumbled upon your site yesterday and I have found it incredibly helpful/informative. Your site has proven to be the most straightforward and digestible on the internet. Thanks for the great content!

Charlie C. | University Student

I would like to thank you for a brilliant interactive 101 materials. I did use it to prepare for the recruitment process in Royal Dutch Shell, and I managed to take a new role in a new oil and gas industry:)

Lukasz R. | Finance Professional
Frequently Asked Questions
What's included in our Premium Oil 101?
Oil 101 includes 11 modules and 2.5 hours of video content covering the entire oil and gas industry from upstream to downstream.
Is there a certificate for completing the course?
Yes.  We offer a certificate of completion that you can share on Linkedin or with potential employers.
How do I get this for my team?
We work with many companies to provide a training solutions for internal teams.  Our modular approach allows us to build a custom solution that fits your needs, or one of our off the shelf courses may be a good fit.
To discuss team solutions, just get in touch.  We're happy to help.