Energy Prices Summary – Tuesday, July 28, 2020
Crude Oil (CLU20): 41.04 (-.56)
Natural Gas (NGQ20): 1.800 (+.066)
Gasoline (RRQ20): 1.2656 (-.0091)
NY ULSD (HOQ20): 1.2421 (-.012)
---
Think a friend will enjoy Oil Prices Daily?  They can sign up here!
---
---
Oil prices end lower by $.56 as oil markets continue to move sideways and await a driving change in either the supply picture or the global economy.
Top Oil Price News Headlines
+ Oil falls as US stimulus faces tough talks – Reuters
+ US shale producers, slammed by oil price crash, seen posting worst quarter since 2016 – Reuters
+ Column: US-China cold war would redirect energy flows: Kemp – Reuters
Crude Oil Settlements
Sept 20 (CLU20) 41.04 (-.56)
Oct 20 (CLV20) 41.28 (-.52)
Dec 20 (CLZ20) 41.74 (-.44)
Dec 21 (CLZ21) 43.65 (-.24)
Crude Oil Price Spreads
CLU20 / CLV20:  -.24
CLU20 / CLZ20:  -.70
CLZ20 / CLZ21:  -1.91
---
SPONSOR: Oil 101 – An Introduction to Oil and Gas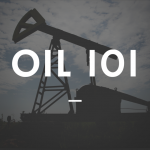 Oil 101, our core oil and gas industry overview, has been used by companies and individuals alike to get a leg up on their competitors.  Learn more about Oil 101 and take a free preview here.
Need Oil 101 for your team?  Get in touch.  We help teams onboard new members quickly and efficiently with a learning experience targeted to their needs.
Oil 101 from EKT Interactive – Effective, affordable oil and gas training for companies and individuals.
---
Daily Crude Oil Price Chart
Intraday Crude Oil Price Chart
---
Oil Price Resources
+ CME
+ EIA Weekly Petroleum Status Report
+ OPEC Monthly Oil Market Report
+ Commodity Research Group Podcast
---

---
Learning Resources
Want to learn more about concepts related to oil trading, financial contracts, hedging, and commodity price volatility?  Here are some resources that are available to learn more:
+ Hedging and Financial Contracts
+ Oil 101 – Introduction to Supply, Trading, & Transportation (Member-Only Content)
+ What is the difference between Upstream and Downstream?
---
Too Much of a Good Thing?
If daily emails are too much for you right now, you can opt out of Oil Prices Daily anytime by clicking here.
---