Energy Prices Summary – Friday, July 24, 2020
Crude Oil (CLU20): 41.29 (+.22)
Natural Gas (NGQ20): 1.808 (+.023)
Gasoline (RRQ20): 1.2848 (+.0262)
NY ULSD (HOQ20): 1.2563 (+.0022)
---
Think a friend will enjoy Oil Prices Daily?  They can sign up here!
---
Oil prices rose $.22 to settle at $41.29 in a somewhat directionless week, yet the up-trend has been maintained and new highs put up.
The weekly crude oil chart below helps take out some of the daily noise to show a narrow-ranged but slowly upward ticking market with higher highs and higher lows over the last four weeks.
However, traders seem reluctant to bite too hard on any piece of economic or coronavirus news as the headlines shift day to day.
Have a great weekend everyone!
Top Oil Price News Headlines
+ Oil up on strong economic data; US China tensions cap gains – Reuters
+ Schlumberger eyes deeper cuts as oil rout triggers $3.7 billion charge – Reuters
+ China pushes energy reform with pipeline deals – WSJ
+ 'It's going to be brutal': What to expect as oil and gas majors unveil second-quarter results – CNBC
ConocoPhillips will report earnings on July 30, with Exxon Mobil and Chevron expected to follow on July 31.
+ Frac is back – Rigzone
U.S. fracking is set for its first monthly rise this year, according to a new Rystad Energy analysis.
Crude Oil Settlements
Sept 20 (CLU20) 41.29 (+.22)
Oct 20 (CLV20) 41.45 (+.24)
Dec 20 (CLZ20) 41.82 (+.31)
Dec 21 (CLZ21) 43.50 (+.51)
Crude Oil Price Spreads
CLU20 / CLV20:  -.16
CLU20 / CLZ20:  -.53
CLZ20 / CLZ21:  -1.68
---
SPONSOR: Oil 101 – An Introduction to Oil and Gas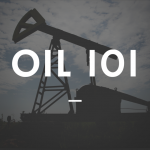 Oil 101, our core oil and gas industry overview, has been used by companies and individuals alike to get a leg up on their competitors.  Learn more about Oil 101 and take a free preview here.
Need Oil 101 for your team?  Get in touch.  We help teams onboard new members quickly and efficiently with a learning experience targeted to their needs.
Oil 101 from EKT Interactive – Effective, affordable oil and gas training for companies and individuals.
---
Daily Crude Oil Price Chart
Intraday Crude Oil Price Chart
---
Oil Price Resources
+ CME
+ EIA Weekly Petroleum Status Report
+ OPEC Monthly Oil Market Report
+ Commodity Research Group Podcast
---

---
Learning Resources
Want to learn more about concepts related to oil trading, financial contracts, hedging, and commodity price volatility?  Here are some resources that are available to learn more:
+ Hedging and Financial Contracts
+ Oil 101 – Introduction to Supply, Trading, & Transportation (Member-Only Content)
+ What is the difference between Upstream and Downstream?
---
Too Much of a Good Thing?
If daily emails are too much for you right now, you can opt out of Oil Prices Daily anytime by clicking here.
---