Energy Prices Summary – Thursday, July 9, 2020
Crude Oil (CLQ20): 39.62 (-1.28)
Natural Gas (NGQ20): 1.779 (-.045)
Gasoline (RRQ20): 1.2505 (-.0404)
NY ULSD (HOQ20): 1.2239 (-.0105)
---
Think a friend will enjoy Oil Prices Daily?  They can sign up here!
---
Oil prices fell $1.28 or 3.1% to settle below $40 once again, although prices held trendline support for now.  Volume was light at just 673K futures contracts trading.
Concerns that the recent economic recovery and ensuing product demand are fleeting continue to put a cap on oil prices for now.
Top Oil Price News Headlines
+ Oil falls $1/bbl as resurgent pandemic prompts worries about US demand – Reuters
+ Wave of North American oil and gas bankruptcies to continue at $40/bbl crude – Reuters
(Original report on HanesBoone.com here)
"The refinery is operating at about 75% of its 318,000 barrel-per-day capacity, the sources said. "
+ Shell Deer Park, Texas, refinery idling SRU for months due to pandemic – Reuters
+ Is this the end of new pipelines? – NYT
Crude Oil Settlements
Aug 20 (CLQ20) 39.62 (-1.28)
Sept 20 (CLF20) 39.83 (-1.21)
Dec 20 (CLZ20) 40.39 (-1.02)
Dec 21 (CLZ21) 42.17 (-.58)
Crude Oil Price Spreads
CLQ20 / CLU20:  -.21
CLU20 / CLZ20:  -.56
CLZ20 / CLZ21:  -1.78
---
SPONSOR: Oil 101 – An Introduction to Oil and Gas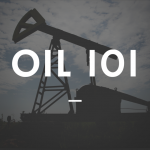 Oil 101, our core oil and gas industry overview, has been used by companies and individuals alike to get a leg up on their competitors.  Learn more about Oil 101 and take a free preview here.
Need Oil 101 for your team?  Get in touch.  We help teams onboard new members quickly and efficiently with a learning experience targeted to their needs.
Oil 101 from EKT Interactive – Effective, affordable oil and gas training for companies and individuals.
---
** Issue uploading charts today.  I waited as long as I could but decided to just put the newsletter out…
Back at it tomorrow!
Daily Crude Oil Price Chart
Intraday Crude Oil Price Chart
---
Oil Price Resources
+ CME
+ EIA Weekly Petroleum Status Report
+ OPEC Monthly Oil Market Report
+ Commodity Research Group Podcast
---
Learning Resources
Want to learn more about concepts related to oil trading, financial contracts, hedging, and commodity price volatility?  Here are some resources that are available to learn more:
+ Hedging and Financial Contracts
+ Oil 101 – Introduction to Supply, Trading, & Transportation (Member-Only Content)
+ What is the difference between Upstream and Downstream?
---
Too Much of a Good Thing?
If daily emails are too much for you right now, you can opt out of Oil Prices Daily anytime by clicking here.
---