---
Want to get Oil Prices Daily to your inbox?  You can sign up here!
---
Energy Prices Summary – Monday, June 29, 2020
Crude Oil (CLQ20): 39.70 (+1.21)
Natural Gas (NGN20): 1.709 (+.165)
NY ULSD (HON20): 1.1654 (+.0291)
Gasoline (RRN20): 1.1841 (+.0308)
Oil prices rallied over 3% and, as the daily chart below indicates, seems to be finding some support.  However, it is important to note that volume was low at 700,000 and staying above $40 has been tough as of late.
EIA data on gasoline demand will be important to maintain the upward momentum.
Natural gas had a huge day rallying almost 11%, perhaps on concerns that low prices and impending bankruptcies (such as Chesapeake Energy) will lead to a plunge in supplies at some point.  However, natural gas remains in a severe down trend (chart below).
Chart of the Day – Natural Gas Prices Rally, Still Locked in Down Trend
Top Oil Price News Headlines
+ Natural gas rejects lows – FX Empire
+ Oil rises on improving economic data, but new coronavirus cases loom – Reuters
+ Fracking trailblazer Chesapeake Energy becomes biggest oil and gas bankruptcy of pandemic – CNN
+ China's Sinopec starts hiring for new risk management unit – Reuters
Crude Oil Settlements
Aug 20 (CLQ20) 39.70 (+1.21)
Sept 20 (CLF20) 39.81 (+1.16)
Dec 20 (CLZ20) 40.17 (+1.10)
Dec 21 (CLZ21) 41.48 (+.95)
Crude Oil Price Spreads
CLQ20 / CLU20:  -.11
CLU20 / CLZ20:  -.36
CLZ20 / CLZ21:  -1.31
---
SPONSOR: Oil 101 – An Introduction to Oil and Gas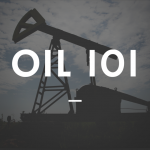 Oil 101, our core oil and gas industry overview, has been used by companies and individuals alike to get a leg up on their competitors.  Learn more about Oil 101 and take a free preview here.
Need Oil 101 for your team?  Get in touch.  We help teams onboard new members quickly and efficiently with a learning experience targeted to their needs.
Oil 101 from EKT Interactive – Effective, affordable oil and gas training for companies and individuals.
---
Daily Crude Oil Price Chart
Intraday Crude Oil Price Chart
---
Oil Price Resources
+ CME
+ EIA Weekly Petroleum Status Report
+ OPEC Monthly Oil Market Report
+ Commodity Research Group Podcast
---
Learning Resources
Want to learn more about concepts related to oil trading, financial contracts, hedging, and commodity price volatility?  Here are some resources that are available to learn more:
+ Oil 101 – Introduction to Supply, Trading, & Transportation (Member-Only Content)
+ Hedging and Financial Contracts (Member-Only Content)
---
Too Much of a Good Thing?
If daily emails are too much for you right now, you can opt out of Oil Prices Daily anytime by clicking here.
---