Energy Transition Chart of the Day
How long can you stay in this business?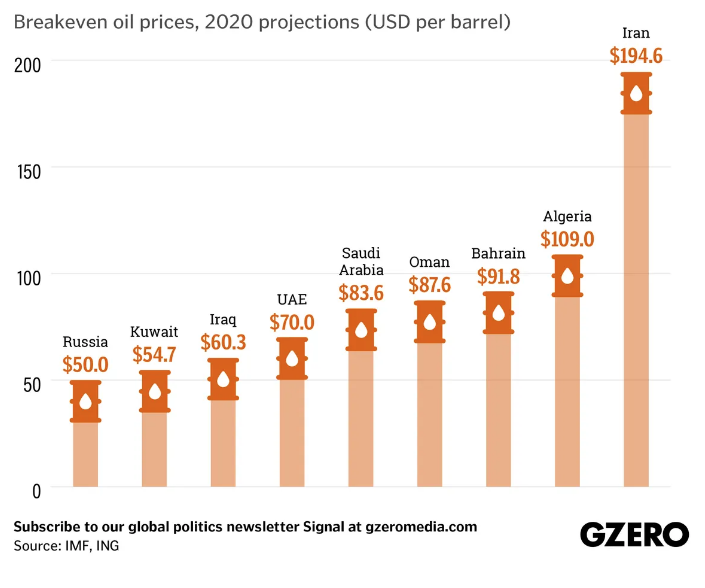 Source is this post from GZERO media, The Graphic Truth: Oil exporters – broken or breaking even?
It points out the fact that there is great discrepancy between major oil producers and their break even price.  But even at the lowest levels, it doesn't look like a great business to be in at current prices.
Want more on oil prices?  Subscribe to our Oil Prices Daily newsletter.