Friday, October 18th, 2019
Hello all,
Happy Friday and welcome to Energized, your weekly look into the geopolitics, news, and happenings of energy markets.
Before diving into this week's content, we'd like to remind you to join our Energized LinkedIn Group. We will be releasing frequent news and snippets of Energized newsletters through the group. We hope to see you there. Also, if you haven't already, visit our website to gain access to our free Oil 101 introductory course, our popular series of mobile-ready videos describing "How the industry works." Ready for more? Check out our in-depth Oil 201 course which covers exploration, drilling, production, well completions, and refining. If your company or group is interested in Oil 101, let's talk. We license our courses for use as internal training for sales, IT and operations teams. Think you know someone who would enjoy this newsletter? Pass it on! They can subscribe and access our Energized archives here.
Now, onto this week's spotlight issue, "Women in Oil & Gas"
Energized! 
Curated weekly oil and gas newsletter
Women in Oil & Gas Spotlight Issue
Image Source: OilandGasPeople.com
2019 is the 100-year anniversary of Women's suffrage in the United States. Yet never in our country's history has there been a female president, and today just 15% of oil and gas workers are female. Out of all the supermajors, (ExxonMobil, Chevron, Shell, BP, Total, and Eni), there isn't a single female CEO. ExxonMobil, Chevron, and Eni don't have a single woman with a "C-Suite position". BP, Shell, and Total each have just one female C-Suite employee. Out of the 30 key executives of these 6 companies, there are just 3 women or 10%. This issue is dedicated to honoring the women who are leading the energy industry today in the hopes that more women will be leading the energy industry of the future.
Supermajors – Profiles
Jessica Uhl
Shell-CFO: Executive Director
Ms. Uhl has the second-highest position at Shell: CFO and Executive Director. She replaced Simon Henry in March 2017.
Just a few days ago, Uhl was ranked 24th on Fortune's list of Most Powerful International Business Women.
Shell has a history of C-Suite female management and leads supermajors in this category. Judy Boynton was CFO of Shell from 2001-2004.
As CFO, Ms. Uhl leads Shell's quarterly financial results. After the conference calls and investor presentation, Uhl records a video, a rare yet delightfully personal touch that directly speaks to shareholders. Her videos are available on Youtube. Here is the Q1 2019 video.
Dr. Angela R.E. Strank
BP-Chief Strategist and Head of Technology – Downstream
Ms. Strank is the chief scientist of BP. She is responsible for the technology addressing refining, petrochemicals, lubricants, and BP's fuels business. She was awarded a Doctor of Science in 2018.
BP's downstream business continues to grow, with underlying replacement cost profit growth of $7.6 billion in 2018.
Marie – Noelle Semeria 
Total-CTO
Ms. Semeria is the CTO of Total. She leads big-picture strategy, policy, and implementation. Total is one of the largest corporations in France is regarded as a core integrated oil and gas company with a global reach. Semeria has held the position since November of 2017.
Exploration and Production – Profiles
Meg Gentle
Tellurian – President, CEO & Director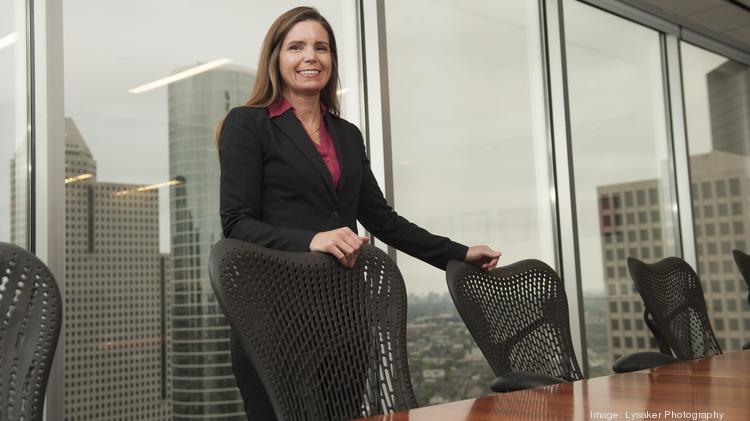 Vicki Hollub 
Occidental Petroleum – President, CEO & Director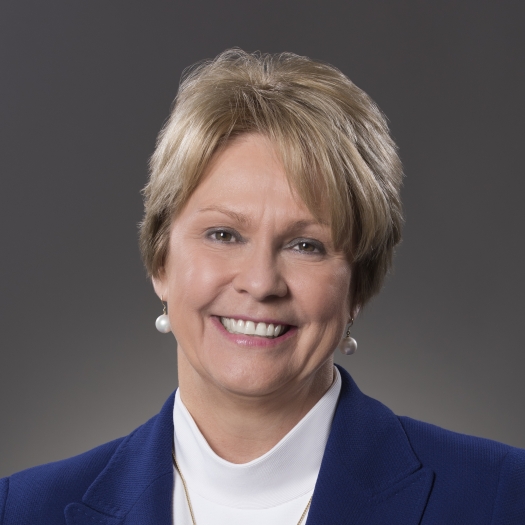 At the helm of Tellurian is CEO Meg Gentle, whose experience at Anadarko and rival LNG company, Cheniere, makes her more than qualified to lead LNG-start up, Tellurian. Tellurian was founded in 2016 for one purpose, to tap into the United States' rich gas reserves and dominate the energy export economy. Occidental is one of the largest Exploration and Production companies along with ConocoPhillips, EOG, Pioneer Natural Resources, Devon Energy, Concho Resources, and Marathon Oil Corporation, which have just four female c-suite executives out of the 30 total executives. Two of the four female executives are from ConocoPhillips.
Female c-suite executives, let alone, CEOs, are a rarity in oil and gas exploration and production (E&P) companies. Two female CEO's, Tellurian's Meg Gentle and Occidental Petroleum's Vicki Hollub, have no problem embracing the spotlight with top-flight multi-billion dollar-deals.
Hollub made a splash in April 2019 when she outgunned Chevron in a quest to purchase Anadarko Petroleum, as covered extensively in this newsletter. Like Hollub, Gentle can strike deals with the best of them. Most recently, Indian prime minister, Narendra Modi, visited Houston, USA to attend the signing of a US$2.5 billion deal between the largest Indian importer of LNG, Petronet LNG, and Tellurian. As mentioned in Energized #26, the deal will be finalized in March 2020. Operations will begin in 2021 to supply Petronet with 5 mtpa of Driftwood's 27.6 mtpa (1,325 bcf) total projected output. This is the first deal ever between an Indian LNG importer and an American exporter. Prime minister Modi plans to increase natural gas from under 7% to 15% of the nation's power generation mix by 2030.
Entrepreneurs and Social – Profiles
Katie Mehnert
CEO-Pink Petro
"What's a pretty young lady like you doing in a dark, dangerous business like oil and gas?" That's what a friendly man on a plane asked me as I was flying back to Houston." – Katie Mehnert
Energy 2.0 Equality | Energy | Economy
That's the message from Pink Petro founder, Katie Mehnert. https://lnkd.in/gUDCR3m. The company's Energy 2.0 Whitepaper is a response to the following call to action: "Energy needs a new story, one that reflects our role in society, our authentic concern for the environment and how we fuel civilization with sustenance for billions of people."
To quote the company's LinkedIn page: "Pink Petro is the first of its kind, business social community for women (and men) in the energy value chain. Pink Petro is creating a new culture for workforce and supply chain transformation in the energy sector. It's a community bringing digital learning and focused relationship building to a new level in an industry starving for diverse talent as the sector undergoes massive transformation. It's a fresh approach to helping industry tell its story and helping others "Experience Energy" that's cross cultural, cross-generational and gender inclusive. Come drive the future together with us."
In mid-August, I attended Katie's panel discussion at the Society of Petroleum Engineers (SPE) Energy Dot conference. Katie had sensational insight on women in oil, and gas as well as Energy 2.0. You can download the company's Energy 2.0 manifesto here.
Krista Escarnilla
Host-Permian Perspective Podcast
Ms. Escamilla hosts the popular Permian Perspective podcast.
Escamilla lives in the Permian and covers the region through her weekly podcast featuring a variety of guests.
Carla Williams
Author- Wildcat Women: Narratives of Women Breaking Ground in Alaska's Oil and Gas Industry
"Subzero temperatures, whiteout blizzards, and even the lack of restrooms didn't deter them. Nor did sneers, harassment, and threats. Wildcat Women is the first book to document the life and labor of pioneering women in the oil fields of Alaska's North Slope. It profiles fourteen women who worked in the fields, telling a little-known history of the Trans-Alaska Pipeline. These trailblazers conquered their fears to face hazardous working and living conditions, performing and excelling at "a man's job in a man's world." They faced down challenges on and off the job: they drove buses over ice roads through snowstorms; wrestled with massive pipes; and operated dangerous valves that put their lives literally in their hands; they also fought union hall red tape, challenged discriminatory practices, and fought for equal pay—and sometimes won. The women talk about the roads that brought them to this unusual career, where they often gave up comfort and convenience and felt isolated and alienated. They also tell of the lifelong friendships and sense of family that bonded these unlikely wildcats. The physical and emotional hardship detailed in these stories exemplifies their courage, tenacity, resilience, and leadership, and shows how their fight for recognition and respect benefited woman workers everywhere."
Katy Heidenreich
Author- The Oil Industry's Best Kept Secret: A book full of inspiration and advice
"Launched in November 2018 – with the backing of BP, the Oil & Gas Technology Centre, Shell and Baker Hughes, a GE company – the book's central aim is to encourage more women to pursue careers in the critical energy industry. This is underpinned by profile pieces and interviews of women who have already smashed through the glass ceiling of the offshore oil and gas sector – from engineers and field specialists to chief executives."
"An inspirational new book which shines a light on leading women in the UK's offshore oil and gas industry. This new book aims to encourage more girls to pursue careers in the critical energy sector, and includes profile pieces and advice drawn from interviews with high profile women across the sector. Profiled interviews include Dame Judith Hackitt, chemical engineer and leading health and safety expert who most recently led the UK Government's independent review into building regulations and fire safety following the Grenfell Tower fire, lead geologist at Shell UK Ltd, Caroline Gill, and Baker Hughes, a GE Company, Wireline Field Specialist, Lauren Adams."
---
Have a great weekend!
-Danny Foelber
EKT Interactive Managing Editor
Head Writer | Eau Claire Writing
Eau Claire Writing is a Houston-based freelance writing company that specializes in gas compression, turbomachinery, onshore and offshore drilling, and well service content for the oil and gas industry.
Unsubscribe | Update your profile | 9813 Shadow Wood Dr., Houston, TX 77080