Friday, July 26th, 2019
Hello all,
Happy Friday and welcome to Energized, your weekly look into the geopolitics, news, and happenings of energy markets.
Before diving into this week's content, we'd like to announce the launch of our Energized LinkedIn Group. We will be releasing frequent news and snippets of Energized newsletters through the group. We hope to see you there.
Now, onto this week's issue.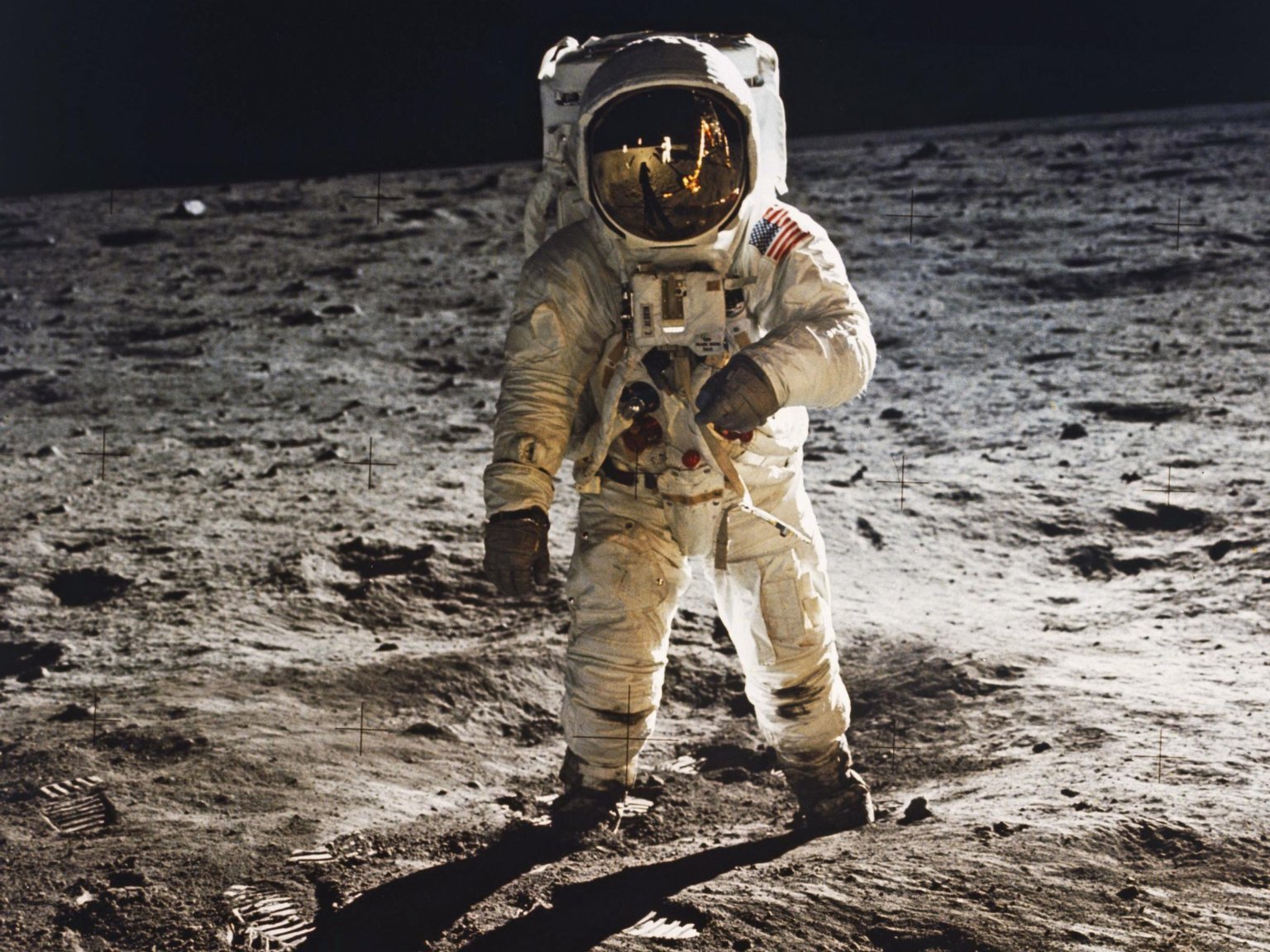 Source: Space.com
Houston, the eagle has landed!
This week, we celebrate the 50th anniversary of Apollo 11 when, on July 20th, 1969, Neil Armstrong and Buzz Aldrin became the first men on the moon. A monumental occasion that sparks deep reflection about human existence and discovery. It's also an honor for Houston, the location of Mission Control and now the energy capital of the world.
Today, you hear less about NASA and more about SpaceX and Blue Origin; private companies curious to unlock the next frontier. We wish them the best of luck, but they have yet to accomplish what the men and women of Apollo 11 did 50 years ago.
Here on Earth, the energy industry is testing the boundaries of machinery and science so much so that the American Petroleum Institute (API) must constantly update their standards. Houston remains at the center of all, which is why we at EKTi are proud to be a Houston-based company.
We can all learn a thing or two from Apollo 11, an accomplishment that, in the 1950s, was widely thought impossible but was achieved with less computing power than an iPhone.
John F. Kennedy famously proposed on May 25th, 1961 that this nation "should commit itself to achieving the goal, before this decade is out, of landing a man on the Moon and returning him safely to the Earth." I'm sure he would be proud that America not only accomplished that goal but that, today, there is no cold war and that, in general, we live in a much more peaceful world.
It is not, however, a world immune to differences between nations, the recent US-Iran conflict being a key example. One thing is for certain: that education, curiosity, industry, and commerce have the ability to promote peace. Our hope is that this newsletter keeps you informed and interested in the energy industry so that you can help drive the modern world and push the boundaries of science, engineering, and discovery.
"We face the future with our past and our present as guarantors of our promises, and we are content to stand or to fall by the record which we have made and are making."
-Theodore Roosevelt
Happy 50th anniversary of Apollo 11! Now, onto this week's content.
Energized! 
Curated weekly oil and gas newsletter
Fast Facts – Houston Chronicle "Fuel Fix" as of Sunday, July 21st, 2019
Light, sweet crude (dollars per barrel): $55.63     
Natural Gas (dollars per million British thermal units): $2.251
Rig count (United States): 954
United States Drilling and Production
+ API: US on track to become net energy exporter –Hydrocarbon Engineering
"US crude oil exports reached a new all-time high of 3.3 million bpd in June 2019, a 1.1 million bpd year-over-year increase", according to data from the latest monthly report by the American Petroleum Institute (API).
Wow, what a headline! Just a few issues ago, in Energized #14, we mentioned that the US is the only reliable place in the world where production is going up. US production increased by 2.3 million bpd in 2018 and was expected to increase by 2.1 million bpd in 2019. The midyear export number being 1.1 million, it does appear that the US is on track to increase production by the forecasted amount. No surprise to some, but I must say in the oil and gas industry it's nice when optimistic forecasts prove accurate.
Global demand and the topic of exports is the bigger story here. Also mentioned in Energized #14 was the fact that global demand is increasing 1.2-1.4 million bpd, meaning the US is supplying 150% of the incremental demand in global oil consumption. But, all this growth is coming from shale, meaning more wells will have to be drilled. As you can tell by our weekly rig count numbers, which keep going down, it would seem that growth at the assumed rate is far from guaranteed.
The story following this one will elaborate on the improvements in drilling and why the US is doing more with fewer rigs, a win for almost everyone except the oil services companies. For now, here a few more important highlights that Hydrocarbon Engineering notes from the June 2019 API report:
US petroleum demand reached its highest level for June since 2005.
Domestic and international crude oil prices decreased despite geopolitical tensions in the Strait of Hormuz and tropical activity in the Gulf of Mexico.
Refinery inputs – the two highest on record for June – drove petroleum inventories above the 5-year average.
US petroleum net imports fell to 1.3 million bpd in June from 2.9 million bpd in June 2018.
Note that last bullet point.
It's much easier to become a net exporter if you are increasing overall production, increasing exports, and decreasing imports. It's the perfect trifecta for an energy trade surplus.
Business
+Halliburton and other drillers are fighting for new life in a world of cheap oil– Bloomberg Sunday Business Chronicle
It's well known that the oilfield services companies, most notably Schlumberger, Halliburton, and National Oilwell Varco, have been struggling since the 2014 oil downturn. Many smaller oilfield services companies have gone flat out bankrupt. Weatherford, not small by any means, became overwhelmed by over $8 billion in debt. Consequently, the company was forced to file for Chapter 11 bankruptcy in late June.
It's not a pretty story. The most alarming quote from the article is the following:
"In June 2014, the U.S. pumped 8.4 million barrels of crude using 1,545 drilling rigs. Last month, it produced about 12.2 million barrels, 45% more, with just 788 rigs."
For the rest of the industry, this is wonderful news. But for the oilfield services companies large and small, these efficiencies have caused severe overcapacity and economic pain. In this newsletter, we have discussed many improvements that have made drilling and production more efficient.
The advent of data-driven drilling and production, discussed in Energized #11, #12, and #13, reduces costs for operators by integrating machinery into a system of systems. Drilling multiple wells from one rig, and the advent of padded wells increase the output of each rig, leading to greater profitability for operators but less business for oilfield services companies. Oil majors are becoming more and more cost-conscious, focused intently on reducing breakeven prices per barrel to sustain profitably during downturns. Meanwhile, the oilfield services companies have seen quarter after quarter declines with no floor insight to bounce back from.
Upstream
+ Drilling Down: Top 10 drillers so far this year – Houston Chronicle
"Exxon Mobil has unseated EOG Resources as the top driller in the Lone Star State."
"Some 86 percent of Exxon Mobil's drilling permits this year were for projects in the Permian Basin of West Texas, followed by the Eagle Ford Shale of South Texas and the Haynesville Shale of East Texas".
View the article to see the Top 10 drillers in Texas as well as the top drillers in each Texas shale play.
Environmental News
+Everything you want to know about IMO 2020 but are afraid to ask– Hydrocarbon Processing
Starting on January 1st, 2020, the International Maritime Organization will begin enforcing a reduction in the current maximum fuel oil sulfur limit from the current 3.5 weight percent to 0.5 weight percent.
This 80% reduction is a big deal. The marine sector consumes half of global fuel demand. Fuel costs will likely increase as fleets look for cleaner fuel sources.
Founded in 1948 by the United Nations, IMO is one of the most powerful regulating bodies overseeing international waters. In response to IMO's strict cut, fleets across the world are outfitting their ships with dual-fuel engines and Tier-4 fuel systems. Tier 4 emissions standards significantly reduce emissions of particulate matter and Nitrogen oxide.
It will be interesting to see the effects of IMO 2020 on fuel prices, commerce, fleet management, and most importantly, the environment.
We'll keep you in the loop as 2020 creeps over the horizon.
For an in-depth preview of IMO 2020, I suggest you read the linked article to review key issues, availability and prices, scrubbers, compatibility and stability, and more.
Downstream
+ As Permian oil production turns lighter, price outlook darkens – Reuters
It's well known that Permian oil is very light and Texas doesn't have the refinery capabilities to handle heavier crudes.
Before the shale revolution, the United States was importing heavier oil from other countries to satisfy its growing energy needs. As such, refineries along the Gulf Coast were constructed to handle these heavier imported crudes.
In just a decade, things have completely flipped.
Now that the United States is producing an energy surplus of over 2 million bpd, lighter crude refineries are needed to export the surplus to America's energy customers.
Crude refineries constructed decades ago are struggling to blend the imported heavier and medium crudes with the lighter Texas crude.
On top of that, imports are dropping for heavier crude because of lower supply from neighboring producers and an absence of American appetite for imported energy.
IoT in Downstream
+ Advanced crude management by NIR Spectroscopy combined with topology modeling – Hydrocarbon Processing
The surge in Shale oil has resulted in wider feedstock variability, leading to instability in the Crude Distillation Unit (CDU).
As you can see by the schematic above, the CDU distills the incoming crude oil into various fractions at different boiling ranges. Consistency of crude oil is critical for refinery optimization.
The downstream industry is in need of technology that can characterize crude feeds more frequently and therefore avoid the reliance on crude assays.
According to the article by Hydrocarbon Processing "The appropriate answer lies in a technology able to analyze, both rapidly and accurately, any crude feed received at the refinery. This technology should also assist in allocating the correct crude tanks, depending on quality, and allow the setting of CDU targets based on crude quality. Moreover, promptly knowing the crude quality will help planning and scheduling activities in setting target yields and qualities for process units."
An online application of a technology called Inline near-infrared (NIR) spectroscopy was first installed at BP's Lavera refinery in 1992. Since then, NIR has been increasingly used to replace hazardous manual sampling and low-frequency laboratory analysis. Topology-based NIR models are able to identify and characterize any crude mixture.
In sum, just know that NIR spectroscopy is an analytical technique that can evaluate and characterize critical chemical and physical properties of crude oil in less than a minute.
NIR spectroscopy is very important for existing refineries that are unaccustomed to shale oil.
If you're a frequent reader of this newsletter you can recall discussions on digital twins. Digital twins are more widespread in upstream due to the fast-moving and ever-changing nature of the business. That being said, digital twins of crude oil distillation towers could ensure that new and existing refineries save on maintenance costs, increase efficiency, and increase uptime.
IoT in downstream isn't discussed as much as upstream, but the technology is essential for communicating across the entire integrated value chain of oil and gas. Especially for the supermajors as well as various NOCs like Saudi Aramco and Pemex, for a true system of systems to work the downstream needs to be just as involved as the upstream.
Additional IoT in Downstream Coverage
+ Migration of control systems – Hydrocarbon Processing
+ To reduce security vulnerabilities in downstream facilities, try unikernels – Hydrocarbon Processing
The July issue of Hydrocarbon Processing did a special focus on the digital refinery. It's chock-full of rich content. Give it a read if you'd like to learn more about IoT in downstream.
Natural Gas/ LNG
+ Cheniere to build Louisiana Sabine Pass 6 LNG export train – Reuters
Cheniere Energy Inc is building the sixth liquefaction train at the Sabine export terminal. The Sabine terminal is shaping up to be the LNG exporting capital of the Gulf of Mexico, perfectly positioned to receive natural gas from multiple US gas plays, most notably the Permian.
On top of the Sabine Pass, Cheniere is planning to add a third stage to its Corpus Christi LNG export train as early as 2020.
Do liquefaction trains cost a lot of money? Absolutely.
That's why Cheniere Energy Partners LP is busy raising money for parent company Cheniere Energy Inc. Cheniere Energy Partners LP "entered into five-year, $1.5 billion senior secured credit facilities with 29 banks and financial institutions."
To learn more about liquefaction trains and LNG, check out our Oil 101 product offering.
Books
+The Quest- Daniel Yergin
In Energized #003, we mentioned Yergin's "The Prize". Written in 2011, "The Quest" is his follow up that covers a lot of the geopolitics in the 1990s and beyond. "The Quest" is more economic and political while "The Prize" is more historical.  Take your pick or read both, either way, Yergin is a great author. You can also listen to "The Quest" on Amazon Audible here or "The Prize" here.
Sponsor
Oil 101 – An Introduction to the Oil and Gas Industry
Most of you are already familiar with our Oil 101 course, at least the free version. Did you know that we have companies that license the course to use as internal training for sales, IT and operations teams? If your group needs this, let's talk.
Have a great weekend!
-Danny Foelber
EKT Interactive Contributing Editor
Head Writer | Eau Claire Writing
Eau Claire Writing is a Houston-based freelance writing company that specializes in gas compression, turbomachinery, onshore and offshore drilling, and well service content for the oil and gas industry.
Think you know someone who would enjoy this newsletter? Pass it on! They can subscribe here.
Unsubscribe | Update your profile | 9813 Shadow Wood Dr., Houston, TX 77080