Discussion and Resources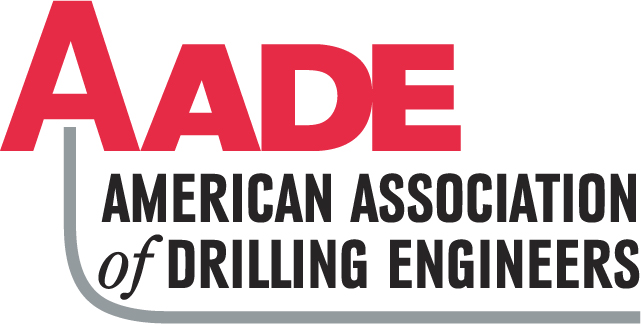 The Appalachian Chapter of the American Association of Drilling Engineers (AADE) held their monthly meeting for November 2013 at the Four Points by Sheraton in Cranberry Twp. near Pittsburgh PA on Nov 21st.
After a nice lunch, we enjoyed a review of current drilling fluid options by several experts – Micah Azuoru from Baker-Hughes, Tyler Mackey and Scott Gorden from Newpark Drilling Fluids and Tom Heinz form MiSWACO division of Schlumberger.
The purpose of drilling fluids is to cool the drill bit and flush away drill cuttings. An appropriate drilling fluid provides an acceptable rate of penetration (ROP) while keeping the drill bit cool and minimizing environmental impact.
The major choices in drilling fluids:
Air – least expensive, no disposal problems, and good for the environment but can cause dust issues.  Good ROP, generally used for the vertical portion of local gas wells.  Sudden loss of air flow can cause cuttings to plug the hole.
Mist – water and soap added to air to give better bit cooling but usually a 30-50% lower ROP.
Foam – consistency is similar to shaving cream, more expensive than air or mist, requires a velocity of 1000-1500 ft/ min to remove cuttings but loss of flow does not usually cause plugging.
Water based mud – generally saturated with salt, may have caustic soda added to bring pH up to 9.5 – 10.0, density is 9.6 – 10.0 lb / gal unless higher , can be mixed on location as needed, can cause corrosion damage on drill string.
Oil Emulsions – use diesel or mineral oil with some water and other additives.  Useful where water-based mud would cause swelling of rock layers.
Synthetic Mud – polymer-based fluid with some water and other additives, biodegradable with time, non-corrosive, CO2 and H2S tolerant, good lubricant (less stuck pipe), easier viscosity control, but much more expensive.
Proper drill bit design and ROP are needed to prevent the generation of dusty cuttings.  Particles less than 6 microns will form colloidal suspensions and the fine particles can't be removed by decanting in a pit or tank.
Additional References:
Baker Hughes:  Drilling and Completion Fluids
Newpark Drilling Fluids:  Resource Library
Newpark Drilling Fluids:  Flexible Drilling Fluid Formulation and Application
Mi SWACO:  Drilling Fluid Products
SPE:  Drilling and Completion Fluids
Speaker Web Sites
Mi SWACO
[clear-line]
Read more about EKT Interactive's online oil & gas training courses.