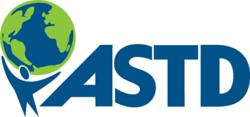 Companies are increasingly looking for solutions to manage and grow their people while optimizing worker output and reliability.  The American Society for Training & Development (ASTD) Houston and the Houston Organization Development Network (HODN) put on a panel discussion called "Developing Profitable Partnerships: OD, HR, and L&D" to explore how major consultative groups can better work with each other.
Advancing Stakeholders
Before we get to some of the details of the event, let's briefly cover three consultative groups along with three industry trends that seek to benefit from improved employee management.
1. Human Resources (HR) groups are continually looking for ways to be more strategic and transformative for the businesses they serve.  For example, HR is often involved with talent management initiatives which are traditionally geared towards upper level employees.
2. Organization Development (OD) groups, as their name suggests, develop organizations.  They improve processes and structures by fostering open communication among people and groups, conducting interviews, and identifying opportunities to make progress.  The OD field is growing as part of the push to improve worker productivity.
3. Training/Learning & Development (T&D or L&D) communities inherently have knowledge on what skills are vital to success and want to share that knowledge to better serve management with their many decisions.  Depending upon the company, some Training & Development groups have been expanding their scope to serve Learning & Development more broadly, hence the name L&D in the title of the ASTD/HODN event.
4. The oil & gas industry particularly values confirming personnel are qualified to ensure safety, reliability, and environmental protection, and since the Macondo oil spill in the Gulf of Mexico in 2010, there has been more emphasis on making improvements.
5. Modern manufacturing is requiring more and more math and technical skills.  Employers can't fill many of these positions due to a shortage of qualified workers, which is exposing the need for improved education and workforce development.
6. The STEM (Science, Technology, Engineering, and Math) movement in the United States is highly publicized as people recognize that the demand for technical workers is increasing and that to compete globally, we must improve STEM education and how we manage and grow our STEM workforce.
Profitable Partnerships with HR, OD, and L&D
Managing and growing employees is important for many reasons.  The "Developing Profitable Partnerships: OD, HR, and L&D" event held on October 15 had a great turnout as many people are interested in coming together to create solutions.  The intent of the event was to learn about the three different functions, why they are important, how they are evolving, and how we can work better together to make more progress.  The panel discussion included speakers Kathi Crawford, HR Consultant; Wayne Dorris, President of HODN and OD Consultant; and Kent Nuttall, Curriculum and Programs Manager of Baker Hughes.
The event was very informative as it shed light on the roles of the HR, OD, and T&D functions and provided good direction to improve businesses.
Highlights
HR, OD, and L&D are surely evolving, and there are often blurred lines among these functions depending upon the company.  While each function wants to increase its contributions at the executive table, many people don't understand the differences among them.
HR deals with a myriad of employee issues, often making it difficult to see certain parts of the picture.  Organization Development professionals provide help with this by, for example, working to improve transparency.  In many cases, Training & Development is seen as the "order taker," which can create challenges inside a company.
---
Read more about the difference between upstream and downstream segments of the oil and gas industry.   Join the Oil 101 learning community today to learn more.
---
Takeaways on Getting Results for Companies
To make progress inside organizations, it's important for people in these consultative functions to ask hard questions and to "speak multiple languages" like engineering speak, HR speak, etc.  You definitely build credibility when people see you working in their best interests.
Also, problems inside organizations are often recognized in the lower or middle levels, so it can be a bad idea to wait for upper levels to tell you all the issues.  Instead, these consultative functions have to be proactive.
HR, OD, and T&D need to blend and work with each other to provide better and more sustainable results for companies.
I agree with these assertions.  Working together helps advance capabilities and reliability within the manufacturing industry, the oil & gas industry, and STEM workforces.  It was duly noted at the event that people within HR, OD, and T&D do typically like to help each other, so we should be optimistic.
[clear-line]
Read more about EKT Interactive's online oil & gas training courses.