Oil and Gas is a cyclical business that experiences regular and severe swings in crude oil prices.  During downturns prudent organizations take various steps to adjust to decreased cash flows and earnings.
Early actions typically focus on discretionary expenditures and underperforming assets.  However, headcount reduction is also a common tactic.
This article will review the true costs of layoffs and the detrimental impact they can have during an inevitable recovery.
The Cost of Layoffs
It is natural for oil and gas managers to consider staff reductions (a.k.a. reductions in force, downsizing, rightsizing) when faced with downturns.   Reduced costs in payroll and benefits show up reasonably quickly and employees can be eliminated in areas where there is reduced demand.
Leaders typically recognize some of the costs driven by layoffs, such as severance programs and declines in morale.  However, they often ignore or underestimate indirect costs such as:
Management time required to oversee lay-offs,
Management time required to restructure or reallocate work and roles,
Loss of expertise and institutional memory,
New employee hiring and training during the recovery,
Reduced employee loyalty and productivity,
Increased medical claims among "survivors,"
Potentially, layoff related lawsuits.
More importantly, the long term impact of layoffs is little understood.
Winning Strategies During Tough Times
After the downturn in 2008 faculty from Harvard Business School conducted a study of the effectiveness of different strategies used by organizations during the recessions of 1980-82, 1990-91 and 2000-02(1).
The authors analyzed the actions and post-recession performance of 4,700 companies.  Their objective was to assess the outcomes produced by companies that were more zealous than their competitors when using defensive (cost cutting) strategies or when using "promotion" (increased investment) strategies.
Key findings may surprise you:
Firms that cut costs faster and deeper than rivals had the lowest probability of pulling ahead of competitors when things got better.
Companies that invested more heavily than competitors in growth and new opportunities performed better than strict cost-cutters but not as well as organizations that used both cost reduction and growth-oriented strategies.
Companies that were most likely to outperform competitors after the recession pursued both cost reduction and new investments but cut costs mainly by improving operational efficiency rather than by staff reductions.
Alternatives to Layoffs?
In the HBR study even the "pragmatic" companies that combined defensive and offensive strategies employed staff reductions to some extent.
As oil prices fall the question for O&G leaders is how to avoid or reduce the direct and indirect costs of layoffs and better position the organization for the next recovery.
Ideas to accomplish this objective will be addressed in Part 2 of this series.
Be Sure to Subscribe below to Receive Part 2 of Coping with the Crude Oil Price Crunch:
(1)   Gulati, Ranjay, Nohria, Nitin and Wohlgezogen, Franz.  "Roaring out of Recession."       Harvard Business Review.  March 2010,  Image Taken from original HBR article.
About the Author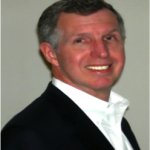 Alec Schrader is a Senior Associate with EKT Interactive in Houston, TX.
He conducts leadership training and facilitates workshops that help improve team and organizational performance.
He retired from Shell Oil Company after 35 years in the Oil and Gas business.  He holds a PhD in Industrial and Organizational Psychology.